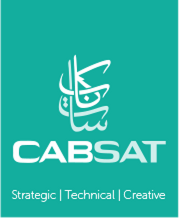 Come visit us at CABSAT in Dubai 14-16 January 2018. Booth Z5-109 (Hall ZAB5) Co-exhibitor with SoftLab-NSK
Read more
20% discounts for all our products till May 15!
Read more
Here you can subscribe to our newsletters with actions and novelties.
Silver Jib 4N
Add to cart
Ask a question
Specifications
Manufacturer:
Videosolutions Group
Videosolutions Group manufactures and sells professional
cranes
. Buy silver jib 4n at reasonable price in our online store.
Designed for use outdoor or in studios of the suitable sizes with all types of cameras, pro-camcorders, handheld camcorders. The special aluminium tube allow you to reach 4 m or reduce length of jib to 2 meters. Crane provides you with free and smooth vertical and horizontal movement, self-leveling. Suspension lateral and top cables removes sagging, parasitic fluctuations and strengthens jib. Set up takes only 20 minutes. The crane is completed with a pedestal
Specifications
Arm length, m: 4
Total length (from the counterbalance to camera head), m: 5,3
Maximum camera height, m: 5
Maximum camera weight, kg: 25
Weight without counterbalance, kg: 15
Max counterbalance (weights not included) weight, kg: 150
Head Attachment: 100mm video fluid ball or hemisphere head
Personnel: 2 persons, including cameraman
Materials: aluminium, steel, phtoroplast
In the box:
Jib arm
VideoSolutions VSP-P Studio Pedestal with dolly
Counterbalance weights are not included